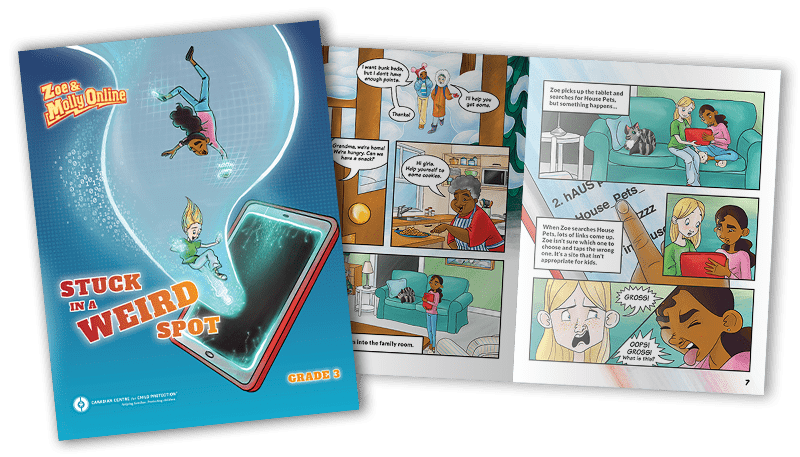 Read the comic
Zoe & Molly Online: Caught in the Net
While playing House Pets, Zoe and Molly come across a website that doesn't seem quite right. Do they say something or just keep clicking?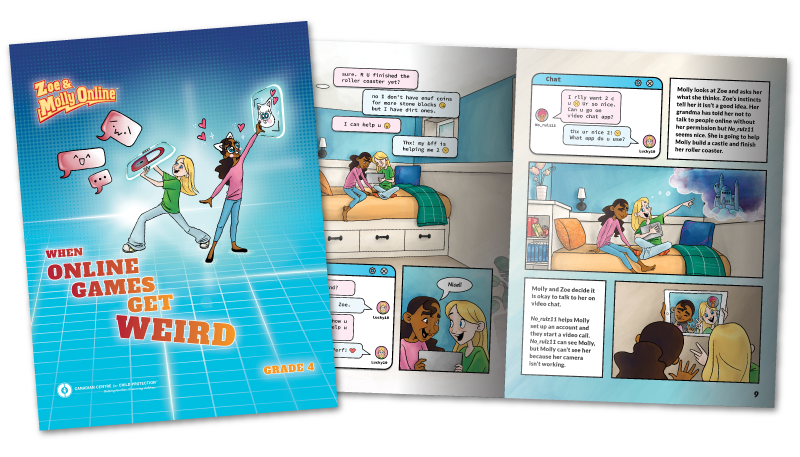 Read the comic
Zoe & Molly Online with Internet Activities
Zoe and Molly meet a new "friend" while playing Blocker online. Things take a strange turn when they're both asked to do something they don't want to. What will these two besties do?